Author
In November 2022, my very first book Operating OpenShift – An SRE Approach to Operating Infrastructure was released! With this book, Rick and I want to help you get started with operating OpenShift clusters, from 1 to many of them!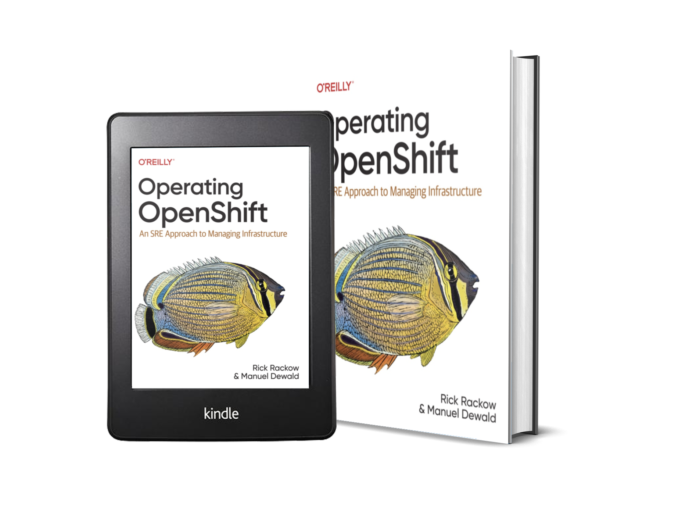 You can get it on Amazon or order it in your local book store, or read it online in the O'Reilly Safari Library.
Find out more on the book's dedicated website operatingopenshift.com!